DISTRIBUTORS
"Quality Seal Pro USA cures and sealers go hand in hand with KRC quality concrete."
Derryl Fitch, Sales/Dept. Manager – Building Materials
The Concrete Store, Knife River Materials
Looking for a company that stands 100% behind their product and provides full product training for free? Want to be confident in the products you offer your customers? Seal Pro USA is here for you. How do we do it? To us, it's easy. In many applications we have gone far beyond today's standard of what is expected. Of course there is always our no-nonsense tech support, offering thorough knowledge of our product and decades of application experience. Need help? We will help. Be a proud distributor of Seal Pro USA. If you have a Ready Mix Plant or Supply Store, contact us. For contractor convenience, we offer direct sales in areas where distributors are not currently in place.
---
SEAL PRO USA CONSULTING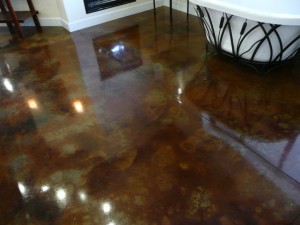 We offer our expert consulting and training service for those who would like to start their own concrete maintenance business. We will help you put together a turnkey business with low start up cost in this market that demands attention. Don't waste time and money with trial and error when Seal Pro USA can "Help You Seal Better". When you choose Seal Pro USA, you know that you're working with the best in the industry. Contact us for special offers, pricing and details.
Have a challenge that needs a solution? Have an idea for a new product? We can design and formulate your product idea.
Put Seal Pro USA to work for you!
---
PRODUCT TESTING PROGRAM
Be a part of the most trusted name in the industry by joining the Seal Pro USA Product Testing Program. We're looking nationwide for distinguished leaders in the coatings field who would like to participate in a special opportunities program to test and evaluate our new products. Be the first to directly contribute to the advancement of technology in your industry through this special program. All qualified partners will receive free testing products, future product discounts, featured web links industry recognition and their findings will be posted on our site. Interested in being part of this Exclusive Group? Apply, using the form below, and a representative will contact you.